Van Technologies Inc., the plucky Duluth manufacturer of environmentally friendly GreenLight Coatings, started 2020 at a sprint.
"Our first quarter was huge. We were going full steam," says Larry Van Iseghem, founder, president and CEO of the company. "If you told me, 'Let's go for ISO 9001 starting Jan. 1,' I would have said, 'No way.'"
But the second quarter of 2020 brought dramatic change to manufacturers across the state and globe in the form of the COVID-19 pandemic.
The outbreak forced many businesses, including Van Technologies, to hit the pause button.
The company went from being on pace to break all previous sales records to experiencing a decline. Van Iseghem says revenues for the year are now down about 6% from 2019.
But he's not bemoaning the downturn. Instead, Van Iseghem is determined to take advantage of the moment to pursue quality control certification, demonstrating that his business meets all the latest benchmarks of the International Organization for Standardization (ISO).
"There was no better time to seek this than in the slight downturn that we experienced. We had more ability to redeploy resources," Van Iseghem says.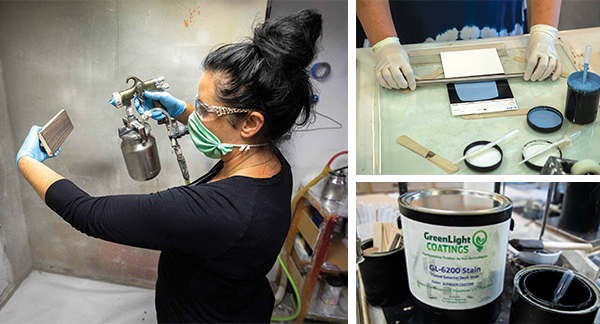 Keith Gadacz, a business growth consultant for Enterprise Minnesota, credits Van Iseghem for seizing the opportunity.
"The reality is Van Technologies saw this time as an opportunity to play strong for the long game — not for 2020 but for what this feels like one or two or three years from now. And the company aimed for that as it worked through this project," he says.
Enterprise Minnesota Business Developer Jim Schottmuller agrees.
"The folks who take these opportunities or maybe a little extra time to sharpen the saw, those are the people who are actually the winners coming out of this," Schottmuller says. "They're going to be the first ones coming out with a win."
Gadacz predicts the certification could open new markets for Van Technologies and ensure a smooth, consistent transition if and when Van Iseghem, age 66, reduces his involvement in the business.
Van Iseghem says he has yet to feel his age and has no imminent plans to step away from the company.
"I really enjoy what I do. I commonly tell people I've never worked a day in my life."
But when the time comes to consider retirement, Van Iseghem says he has great confidence in the company's remaining leadership team, which includes two family members — his son Clint and daughter Kristen. The business employs 14 people in all and operates out of a 25,000-square-foot facility in Duluth's former Bomarc missile base.
Gadacz says Van Technologies has been able to pursue ISO 9001 certification at an almost unheard of speed because of some of the company's core strengths.
"The company's culture of improvement and the fact it is highly technical has allowed Van Technologies to compress this certification timeline from a normal implementation of about eight to 10 months down to about four months," he says.
Van Iseghem is no stranger to ISO certification, having helped his former employer, Ikonics Corp., also of Duluth, through the process years ago before launching his own business in 1991. But he says Gadacz's guidance this time around has been invaluable.
Schottmuller adds Van Iseghem's commitment to ISO certification has been a key component to accelerating the process. "That's tough to do with skeptical leadership. You need to be in with both feet."
Van Technologies is a privately held company and typically doesn't disclose much in the way of financial information, but Van Iseghem says the business had total revenues of between $5 million and $10 million last year.
He has ambitious growth plans, saying he aims to double the company's revenue and profit within the next five years.
Van Iseghem maintains that goal is well within reason, although recent events have made the future hard to predict. Most of Van Technologies' business to date has come with minimal sales and marketing. Van Iseghem says the company has taken on and beaten larger competitors in terms of winning business. Its biggest single account is with North America's largest window manufacturer, a company that primes and paints its products exclusively with GreenLight coatings.
Van Iseghem, who has two master's degrees — in biochemistry and polymer engineering — says his specially formulated coatings stand out in the field for using no dangerous or environmentally harmful solvents or chemicals and for exceptional durability. The company specializes in water-borne coatings and finishes that can be cured with ultraviolet light.
While wood coatings account for the vast majority of Van Technologies' sales, Van Iseghem says he also has developed specialty products for many other niches, such as direct-to-metal coatings and other composite surface coatings, as well as promising antimicrobial coatings that were already in development prior to the COVID-19 pandemic.
Although Van Iseghem says the company has no shortage of unique proprietary trade knowledge, he has shunned patents for the most part.
"A patent tells the world and everyone, including your competitors, exactly what you've done," he says, explaining it wouldn't be difficult for a competitor to tweak a patented product. "We prefer to keep things trade secret."
…
Featured story in the Fall 2020 issue of Enterprise Minnesota magazine.