State of Manufacturing®
The comprehensive annual survey of Minnesota's manufacturing economy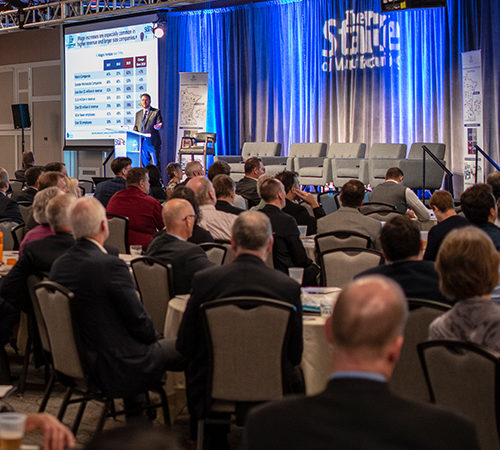 The State of Manufacturing is the most comprehensive survey of Minnesota's manufacturers that reveals their perceptions and opinions on the economy and other issues impacting business.
Our national pollster interviews over 500 manufacturing executives representing a proportional mix of geographic locations, size and type of manufacturer. To provide further depth and context, we conduct focus groups with manufacturing executives on the topics of the day.
Enterprise Minnesota analyses the data by each of the six Initiative Foundation regions to provide greater local insights.
**We are currently seeking manufacturing executives to participate in upcoming focus group sessions, September 10-29. This is your opportunity to contribute your voice to the conversation and hear how other manufacturing leaders are doing business during COVID-19. Visit the Focus Group page to learn more and register.
The 2020 Survey
Earlier this year, COVID-19 forced Enterprise Minnesota to postpone the June public release of our annual State of Manufacturing® data.  At that time, the initial data research had already been completed by our pollster, Rob Autry of Meeting Street Insights.
We at first thought the survey data might be skewed by the fact that interviews were conducted before and after President Trump's National Emergency Declaration (COVID-19) on March 13th. We then realized that Rob's survey captured an almost perfect opportunity to assess how manufacturing executives reacted to the news in real time.
Rob and Bob Kill, our president and CEO, released the initial results at a digital press conference on April 20. View the April results here.
We are conducting a second State of Manufacturing® survey for 2020 to learn how manufacturers have fared since our last poll and to hear about challenges and opportunities in the industry.
We will be holding our formal State of Manufacturing® survey release event on November 5, 2020. Please subscribe to stay in touch with updates and industry news – click here.
2020 Survey Release Events
We release the State of Manufacturing™ survey results to audiences throughout the state, beginning with a statewide event in the Twin Cities, followed by a regional tour through Greater Minnesota. These highly informational events explore the survey results and are excellent networking opportunities.
Save the date!
2020 Survey Release Event: November 5, 2020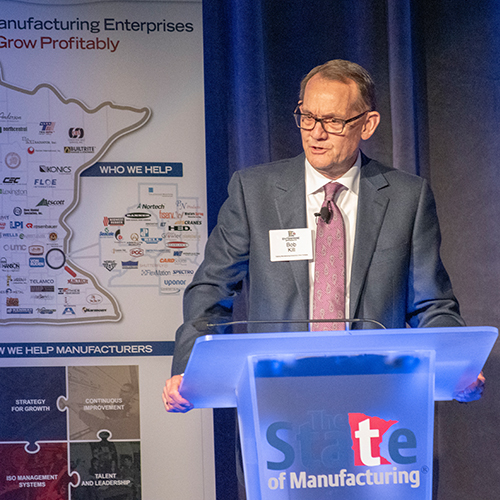 The State of Manufacturing survey is made possible through the support of our generous partners. Sponsorships are still available, though space is limited. If you are interesting in being a part of the State of Manufacturing survey, please contact us.
The State of Manufacturing survey is conducted by Meeting Street Insights and is underwritten by Enterprise Minnesota. To learn more about the method and sources of the survey, visit the Research Page.
Sign up to learn about upcoming events in your area.