Manufacturing in Minnesota
Manufacturing is the backbone of many Minnesota communities and plays a vital role in people's lives.
"Manufacturers form the bedrock of many Minnesota communities. They offer high-wage, high-skill jobs that create economic opportunity and stability for the present and future."
-Bob Kill, Enterprise Minnesota president and CEO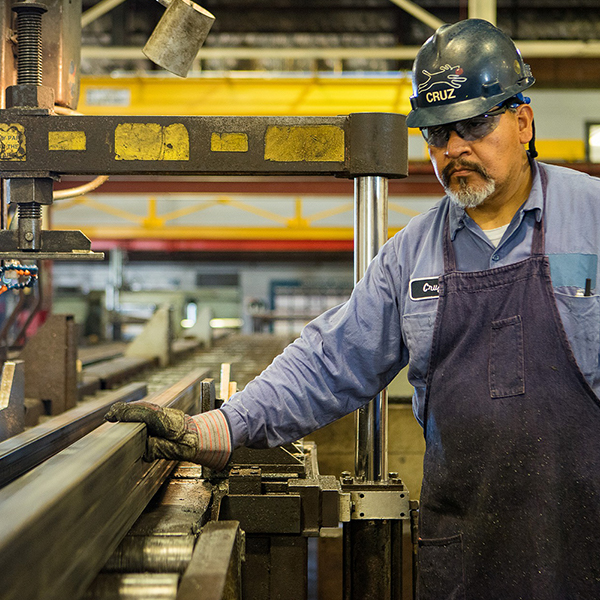 Minnesota Manufacturing highlights
Minnesota has over 8,300 manufacturers making a wide range of products. Manufacturing is growing in Minnesota – with employment in this sector rising over 11 percent since 2010.
Manufacturing represents the single largest private sector component of Minnesota's GDP totaling $49.2 Billion or 16% of Minnesota's total GDP in 2017.
319,000 Minnesotans work in manufacturing, accounting for 13 percent of private sector jobs in the state.
Wages in manufacturing make up 15 percent of all wages paid in Minnesota.
Made in Minnesota
42% of Minnesota's Fortune 500 companies are in manufacturing.
Headquartered in Minnesota are 17 Fortune 500 companies as well as Cargill, the nation's largest privately held company. Fortune 500's with major manufacturing operations include CHS, 3M, General Mills, Ecolab, Land O'Lakes, Hormel Foods, Mosaic and St. Jude Medical.
Minnesota is also a great place for small manufacturers, with venture capital, incentives and other financing available. The state ranked in the top 20 nationwide with nearly $1 billion in venture capital investments from 2013–2015.
Minnesota exported $120 billion in manufactured goods in 2015. These companies sent 1,057 different types of products to more than 200 countries worldwide.
For more information about products made in Minnesota, visit the Minnesota Department of Employment and Economic Development (DEED)'s Made in Minnesota database
Manufacturing hard at work
Minnesota manufacturing accounts directly or indirectly for 1,023,785 jobs. Each manufacturing job supports 1.9 jobs in other sectors of the economy. In total, 33 percent of all Minnesota jobs are in, or supported, by manufacturing.
There are over 10,100 open manufacturing jobs in Minnesota today.
Want to learn more about manufacturing in your area?