Your trusted manufacturing advisors
Supporting Minnesota's manufacturing industry for over 30 years.
Watch how Enterprise Minnesota supports MN manufacturers.
Enterprise Minnesota consultants are manufacturing experts that live and work throughout the state. We help manufacturing enterprises grow profitably by bringing a holistic perspective and a breadth of experience to every client.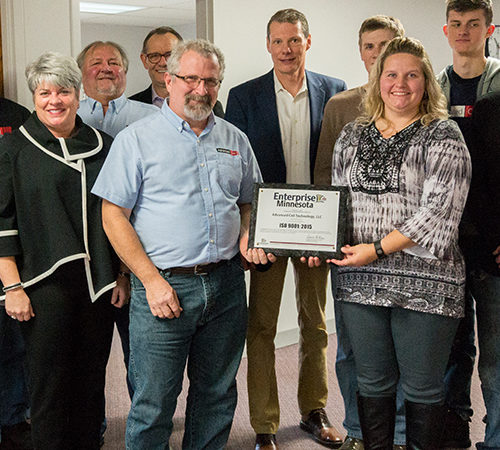 About Enterprise Minnesota
Enterprise Minnesota is an ISO 9001:2015 certified consulting organization that helps manufacturing companies become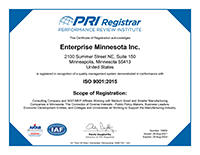 operationally efficient and well positioned to grow profitably. We are manufacturing experts who live and work throughout the state. We provide consulting services that help clients save time and energy, improve productivity, increase sales, improve profits, as well as create and retain jobs.
Enterprise Minnesota is the official representative of the MEP National Network™ in Minnesota. The MEP National Network is a public-private partnership that delivers comprehensive, proven solutions to U.S. manufacturers, fueling growth and advancing U.S. manufacturing.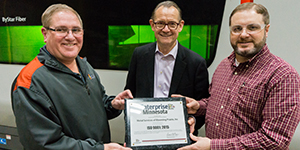 Enterprise Minnesota also serves as the "voice" of Minnesota's manufacturing industry and is at the center of an important and diverse coalition of interests that all support manufacturing.  Colleges and universities, business industry "thought leaders," economic development entities, policy-makers, and granting organizations all work with and through us to help raise the profile of manufacturing as a key driver of Minnesota's economy.
Our Success
Since our beginning, Enterprise Minnesota has helped manufacturing companies gain access to strategies that increase efficiency and promote growth.
Our work has had a significant positive impact on the Minnesota manufacturing industry. Highlights of our results from the past five years include:
Over 510 manufacturing clients supported in past five years
Positive economic impact of over $696 million in sales reported by clients
Reduced client costs by over $131 million
Capital expenditures and investments over $289 million
Added or retained over 6,600 jobs.
Contact us to learn more about our reach and impact on Minnesota's manufacturing industry. 
Our Partners
Enterprise Minnesota works with industry partners and stakeholders throughout Minnesota. By working together, we can foster economic development and support manufacturing.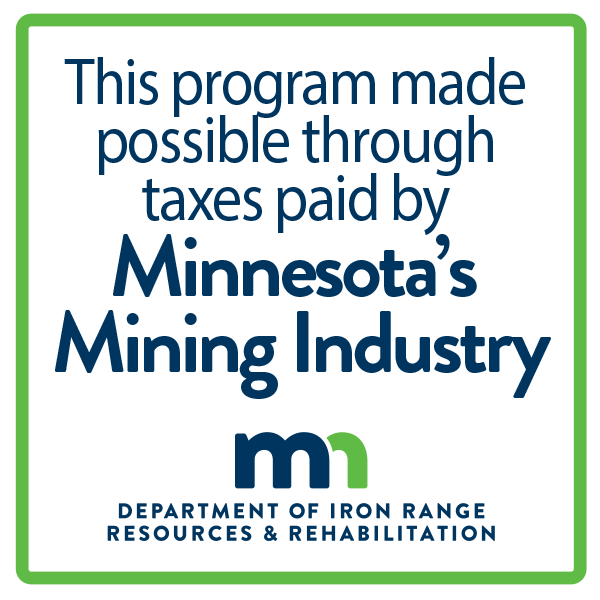 Our partners include MN Department of Employment and Economic Development, MN Department of Iron Range Resources & Rehabilitation, Initiative Foundation, Southern Minnesota Initiative Foundation, Southwest Initiative Foundation, West Central Initiative, Northwest Minnesota Foundation and the Northland Foundation, among others.
We are here to answer any questions. Let's connect.