Manufacturing experts you can rely on
You run a great company. Now let us help you take it to the next level.
Manufacturing Business Consultants
Enterprise Minnesota is a business consulting organization that specializes in serving the manufacturing industry in Minnesota. Since 1989, we've been helping manufacturers in our great state improve their processes and increase profitability.
We are the official Manufacturing Extension Partnership (MEP) representative for the state of Minnesota and serve as the "voice" of the industry. We are committed to adding value and increasing the impact of Minnesota manufacturers.
Our Services
We approach manufacturing consulting according to our "Five Solutions for Growing Profitably" service areas. We use these service areas to identify and prioritize support for our clients. It also provides a framework for thinking holistically about business planning.
Scroll down to explore each topic.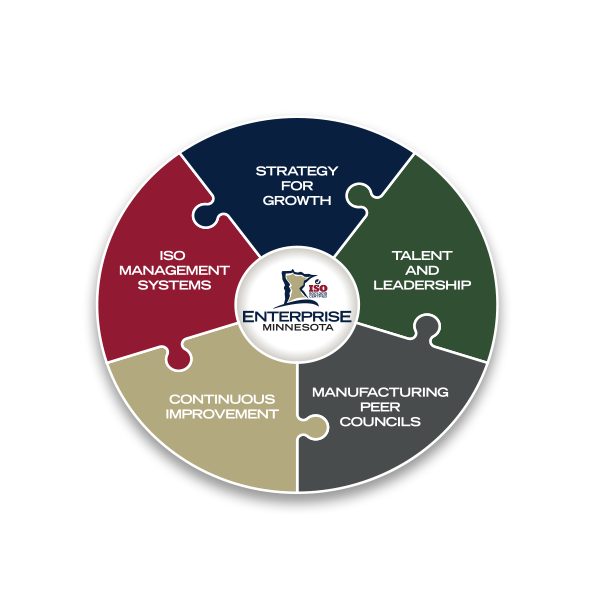 Are you ready to grow profitably? Let's get started.