Olsen Thielen's services to manufacturers have evolved dramatically since it opened its first accountancy in 1921. The company that began by offering accounting services to Minnesota's telecommunications industry quickly expanded its services to the manufacturing industry when company leadership realized this was an area that could use its services.
Today, many manufacturing leaders are using financial services that they've never used in the past, and that's helping them stay on track with business improvements.
"If there's one thing we've discovered," says Adam Hennen, a principal in Olsen Thielen's Audit and Accounting Department, "it's that many manufacturers are seeing the value in these services. Whether they come from us or another financial advising firm, they're discovering there's value in that help."
Patrick Powers, Olsen Thielen's president, says their business depends on the company's ability to meet needs, and how well it can advise clients on best practices.
"With technology changes, and continuing workforce issues, there is an increased need for financial and accounting services," says Powers.
Manufacturers are working to control increasing and changing economic demands. A financial and CPA firm can help them maintain and grow their profit margins and help them remain competitive while changing and adjusting to workforce practices.
Such practices include helping companies find the best ways to leverage technology to increase production, reduce costs, and increase safety, improving lean practices by finding ways to continuously better the organization, and shoring up policies that boost social responsibility and sustainability.
"That's not unique to manufacturing," says Hennen. "Financial service providers can offer support that many manufacturers did not realize were needed. Company leaders are coming to them to find help reducing costs, increasing efficiency, and maximizing profitability."
A variety of recommendations for manufacturers
According to Hennen, manufacturing leaders use Olsen Thielen and other financial advisors to improve the value of their companies. Through facility walkthroughs and an evaluation of financial practices, underperforming products that ofte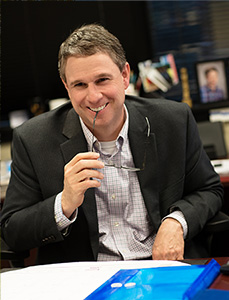 n go overlooked when a company self-evaluates are identified.
"We will come in and look at products or product lines that are losing money, and we'll advise companies on whether it's wise for them to continue to invest resources on those lines," Hennen says.
"I don't think many companies look at what they're doing that's profitable and what's leading to their lower profit margins," he continues. "There are benefits to those evaluations."
Practice evaluation often results in improved profitability and better management of productivity. That comes from improved understanding of performance measures, making correct assessments of operations, and correctly evaluating the cost of inventory.
Meeting client needs requires help in often overlooked areas
"Manufacturers are coming to us more for the commonly used services, including business valuations, state and local tax issues, and ownership transition planning. Many of them now also want our expertise in peer counseling, tax planning, and issue resolution," says Brett Olsen, who is also a principal in the Olsen Thielen Audit and Accounting Department
According to both Hennen and Olsen, CPA and tax services continue to be their company's focus. They help clients modify practices and adapt them to tax law changes, while also showing them how they can manage their profits and margins better. Not overlooking additional financial management services and considering a relationship with a trusted financial counseling company could be essential in overcoming unforeseen financial challenges.
Olsen Thielen provides consultation on taxes, from evaluation of sales and use taxes and property taxes to controlling international tax issues.
The company's general consulting services include benefits, compensation, and recruitment; internal control assessments; forecasting and budgeting; and evaluation of business systems and recruitment.
"This 100th anniversary is significant," says Powers. "A company doesn't survive this long without specializing services to meet the needs of the industries it assists. I believe that's what most financial advisors who assist manufacturers are discovering.
"Proper management of the challenges manufacturing companies face can help control their impact and help manufacturers overcome them."
…
Featured story in the Winter 2021 issue of Enterprise Minnesota magazine.