Mercedes Austin's business, Mercury Mosaics, wasn't an instant success. In recent years, it took a colorful turn from a fun hobby to a struggling, low-paying craft sideline to a successful business. Once the success started, though, it kept coming. And with a bit of guidance, the success is expected to continue.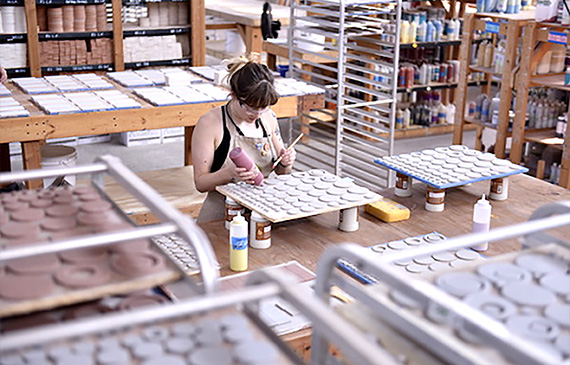 Because Austin wanted her day job to be as colorful as her art — and as fulfilling — she started doing artistic tile work about two decades ago. It all started as a one-person operation out of her studio apartment. Fast forward to today, her business now has two locations and is looking to expand into the international market.
Mercury Mosaics designs and handcrafts custom ceramic tiles and mosaics for residences and commercial buildings across America. Austin's unique, desirable, and functional tiles are works of art not only to her but her customers as well. And requests for her product are on the rise.
From struggles to a dream job
In 2002 while earning her living as a waitress and commercial painter, Austin was creating what she calls "home accessories" — which included picture frames made with tiles, mirror surrounds, and ceramic switch plate covers. She describes her early craft work as a "journey of supplemental income."
While her first paying tile job brought in less than $1,000, Austin was convinced she could earn money doing what she loved, and she continued her one-person operation. Mercury Mosaics was born.
In those early days, Austin relied on friends to help her fill orders. While her work was available from about 120 distributors and showrooms, the company's success resulted in Austin scaling Mercury Mosaics up. Her old distribution model was replaced, and she became both manufacturer and seller.
Scaling up with a strategy
While COVID-19 presented challenges for the company, Austin is happy that she was able to continue operating her business. The pre-pandemic employee potlucks turned into virtual meetings designed to keep everyone connected. Such connections were important for Austin to make with the community as well.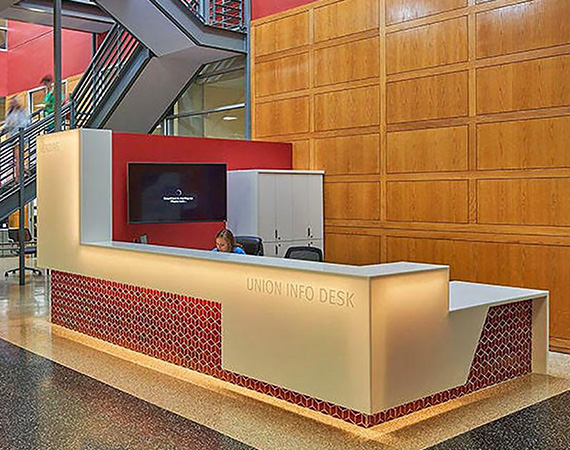 "If there is ever a need to help somebody through my art, I don't give it a second thought," she says. Mercury Mosaics often donates artwork to businesses. Austin hopes that having a unique piece of art on display will draw people to that business, which in turn helps the community.
"Giving back is what fuels our business model," she says. "I look at it as payback to the community that got me and Mercury Mosaics where we are today."
Today the $3 million business produces a variety of products. From subway tiles to Moroccan fish scales and quirky round and bubble shapes, the pieces are handmade and glazed in a wide range of colors, textures, and finishes.
In 2014 Austin participated in Scale Up!, a WomenVenture program that helped her develop her current business model. As a member of Scale Up!'s first partner group, Austin worked with other female business owners who were also looking to grow their companies and create jobs.
Recognition continues. The National Association of Women Business Owners recognized Austin as the "Achieve! Emerging Woman Business Owner in the Million Dollar-Plus Category."
The next step for Mercury Mosaics is to create a sustainable mosaic making model. Next year will be the company's 20th anniversary, which Austin sees as a time to celebrate the company's return to the office and its old business goals of success combined with sustainability. She also believes that will put Mercury Mosaics back on track with her dreams for the company's growth.
…
Featured story in the Winter 2021 issue of Enterprise Minnesota magazine.