Enterprise Minnesota recently added new faces to its sales, consulting and marketing teams.
Penny Hanson and Ally Johnston join the consulting staff; Kurt Bear joins the business development staff; and Robb Murray becomes part of the marketing team as editorial director.
Penny Hanson
Edina native Penny Hanson's entire career has been in marketing. For the last 10 years she has been a marketing director for national and international organizations as well as a small business owner.
She says she is excited for the opportunity to help the state's manufacturing industry with her passion for marketing.
"I hope to help our clients embrace everything marketing," Hanson says. "I believe marketing is the silver bullet to distinguish you from your competitor to help you win, and win more sales."
Hanson is a lifelong resident of the southwest Twin Cities metropolitan area. She earned a bachelor's degree in business administration from Minnesota State University, Mankato, and an MBA from Cardinal Stritch University in Milwaukee, Wisconsin.
Ally Johnston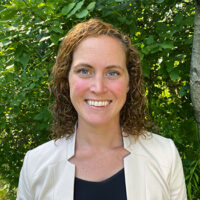 Ally Johnston hails from Nisswa. Prior to joining Enterprise Minnesota, Johnston served as industrial engineer, quality systems manager and operations manager for Genesis Attachments in Superior, Wisconsin. She started there as an intern and earned full-time status after that.
"I was intrigued about starting a career as a consultant," she says. "Some of my fondest memories of Genesis included bringing groups of people together to solve problems and make us a better company."
She hopes to continue that kind of collaborative work with Enterprise Minnesota.
"I am very passionate about helping and coaching others," she says. "I love the feeling of helping someone accomplish something new or difficult and seeing them learn and grow from it."
Johnston graduated from the University of Minnesota-Duluth and still lives in Duluth.
Kurt Bear
Kurt Bear grew up in southwest Minneapolis. Prior to coming to Enterprise Minnesota, he worked for Corrugated Packaging in Albert Lea, Mid-City Steel (a business he owned before selling) and Skipper Liner industries (both in La Crosse, Wisconsin), and Rolco Inc., of Kasota, among others.
Bear says his goal is to help manufacturers become more profitable. When asked what he's passionate about, Bear answers simply, "Capitalism — creating long-term financial independence and wealth for those who want to work. Creating jobs for people, serving customers, solving their problems to help them be successful."
He also cites innovation, product development, digital integration of manufacturing processes and mistake-proofing as areas of interest for him.
"My goal is to make small manufacturers in southern Minnesota more successful," he says.
Bear earned a bachelor's degree from the University of Wisconsin-Stout in Menomonie and a pair of master's degrees from the University of St. Thomas in finance and manufacturing systems engineering.
Robb Murray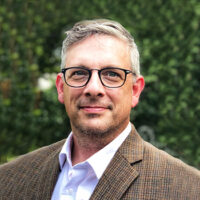 Robb Murray grew up on the east side of St. Paul. Prior to coming to Enterprise Minnesota, he worked for 25 years at The Free Press Media, which publishes The Free Press of Mankato newspaper, Mankato Magazine and Minnesota Valley Business magazine. Over the course of 25 years, he covered virtually every beat at the newspaper and has won several national writing awards. When he left The Free Press Media, he was the newspaper's features editor and Mankato Magazine's associate editor.
"I'm very much looking forward to telling the success stories of Minnesota's great manufacturers," he says.
…
Featured story in the Fall 2020 issue of Enterprise Minnesota magazine.