When he moved to Duluth in the 1980s, Nessim Bohbot had a hard time finding a flavorful cup of coffee. So, he set about roasting his own beans in small batches. After sharing some of that coffee with friends, they soon were clamoring for more.
Nessim and his wife, Deborah, quickly determined that coffee roasting could be more than a hobby. It could become their livelihood.
In 1990, the couple launched their own label called Alakef, borrowing a Hebrew slang they came to know when they lived in Israel that means something really "hits the spot" or is "the best."
The Bohbots were among the first coffee roasters in the region to recognize consumers' thirst for something more interesting than the hot, brown-colored water many Midwesterners grew up drinking.
Alakef Coffee Roasters Inc. soon grew out of its original rented space in the basement of an old schoolhouse, buying in 2000 a 13,000-square-foot old dairy creamery, which quadrupled the company's size.
When the Bohbots retired in 2015, their daughter, Alyza, took over, soon adding the City Girl Coffee line.
Zachary Latimore, Alakef's director of coffee, notes that Alakef has always been thoughtful about its sourcing and building relationships with growers.
Where you buy your coffee beans matters, Latimore says. "There are so many hands that touch the product from start to finish that having a strong network is really important."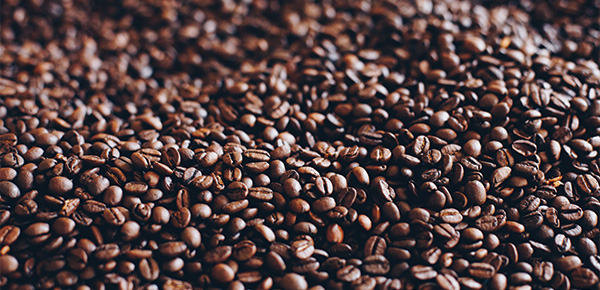 About 85% percent of Alakef's sales are business-to-business transactions, largely with coffee shops across Minnesota, Wisconsin, North Dakota, and Iowa.
But the company also sells its product on a retail level, with an online direct-to-consumer business that ticked up during the COVID-19 pandemic.
Several of Alakef's long-time clients didn't survive the pandemic. Yet those who did seem to see business rebounding nicely, Latimore says.
Latimore adds that the COVID economy affected Alakef in other ways. For one, the loss of business meant there was less cash to buy large amounts of coffee at a time. And for another, the supply chain crisis delayed coffee shipments from producing countries. "It was very bad in 2020," he says. The cost of coffee and the cost of shipping both doubled, forcing Alakef to reconsider its strategy, including the availability of certain beans.
"We had to be very lean in our purchasing. So, we had to balance those two aspects of managing just-in-time inventory while also dealing with frequent 'out-of-stock' issues from our suppliers," Latimore says.
Alakef roasts and ships about 1,000 pounds of beans daily on average.
"It has become more and more expensive just to get the green coffee in the door, much less to roast it and get it out to market. We're equally committed to great coffee relationships that work for the coffee producers and delivering great value for our customers who just want a great cup of coffee. So, that's quite a balancing act," Latimore says, acknowledging that profit margins have tightened.
To adjust, Alakef shook up its production model a bit. Up until 2021, Alakef offered customers same-day fulfillment. If a client called in an order by 11 a.m., the company would roast and ship the requested coffee that very day.
"But that was increasingly unattainable as we had more customers, and with the strains of the pandemic, it was no longer feasible to roast the coffee the same day, which means we had to roast a little bit extra every day," Latimore says.
"So, there's actually an opportunity to increase the quality and increase our capacity by going to next-day fulfillment, which is still a very tight timeframe," he says.
Alakef's diverse product presents certain challenges, with multiple roasts, each offered in three different sizes and four different grinds.
"So, for every coffee blend, there are 12 different SKUs available, which means that we can't do large runs on machinery. Everything has to be kind of one-for-one fulfillment. It has a lot more of a manual impact," Latimore says.
Alakef has undergone a fair degree of staff churn in recent years, with Latimore joining the team of about a half-dozen employees in 2020 as the pandemic disruption began.
"My perception is that people expect to be paid more. But people are bringing a lot more to the table, as well. There are fewer and fewer people who are interested in just packaging coffee. And as an employer, we've focused on giving people as many opportunities as possible to use the skills that they bring. So, it's a good value for both sides," Latimore says.
"That allows us to pay them more. But we expect more of them, and it's something they're already good at and interested in doing. Hopefully, it's sort of a win-win-win," he continues.
He explained that the company has adopted lean manufacturing principles to improve efficiency and has switched to a four-day-a-week production cycle.
"Even though we don't apply technology as much to our processes, everything has been carefully measured and tested to make sure that the process itself is not so cumbersome. We do have some technological interventions that we're hoping to implement soon. But the first thing we're going to do is make sure that the flow of information and the flow of materials is as optimized as possible," says Latimore, who remains eager for Alakef to up its game.
Jim Schottmuller, a business development consultant for Enterprise Minnesota, says his brief introduction to Alakef shows him opportunities for the company to lean up its operations. He is also impressed by the ambitions of its leadership team.
"As a business, you always want to be continuously improving. So, you're never done," he says.
…
Featured story in the Winter 2022 issue of Enterprise Minnesota magazine.
Return to Winter 2022 magazine