Working at precision sheet metal fabricator LimPro, Andrew Krasaway often had questions about the press brake he was operating and ideas for making improvements. He thought it reflected his eagerness to learn and master the skills needed to serve.
But those questions didn't always come off the way Krasaway intended. That was especially true among some co-workers who are industry veterans and long-time employees at LimPro, a limited production rapid manufacturer of quick-turnaround parts and components in Fridley. Sometimes, they interpreted it as someone who was coming for their expertise — and then their jobs.
As is often the case with manufacturers lately, it became a generational divide. The 22-person company has a group of younger, newer employees and a contingent that has been with LimPro for decades. The two groups didn't always see eye-to-eye, says company President Nick Bolin. Some veterans weren't especially eager to download their hard-earned knowledge to the newbies, and some younger folks weren't terribly open to their guidance.
"LimPro is a very tenured group. We have a lot of employees who have been here for 25- to 30-plus years, and they had their methods developed and thought processes locked in," Bolin says. "The communication of the next generation of younger workers didn't align with the communication style of the older group. We had to change the mentality of, 'If it's working, why change it?'"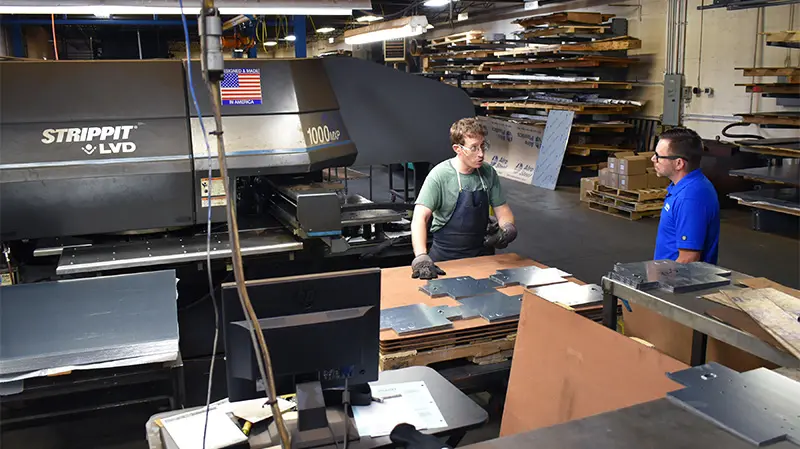 Problem was, LimPro was busier than ever, with new customers and a more engaged existing book of business. All systems needed to be a go, with a solid foundation that would hold steady as the older generation began retiring in the coming years. To bridge communication gaps and encourage the different generations to work more seamlessly together, LimPro turned to Enterprise Minnesota for employee skill development.
Four employees from LimPro and eight people from its sister companies, machining outfits QualiMac and UniMatic, attended the Leadership Essentials training program through Enterprise Minnesota in late 2022 and early 2023.
"There were some 'aha' moments for the people we sent to the Enterprise Minnesota program," Bolin says. "One of the most enlightening things for them was the surveys that their peers did on their communication styles and working styles. It was an eye-opener because they started thinking about why they were viewed a certain way. Then they started working on listening better or being more confident."
Through this training, Krasaway and other participants learned new ways to communicate with co-workers that have fostered better working relationships and a more productive work environment. "Leadership Essentials taught me a few ways to go about things a little bit differently. At first, I wanted to know everything right away and I didn't have a lot of patience," he says. "There are different ways to phrase the same question, and I learned how to approach people differently."
Communication is key
Providing employee skills building at LimPro was a continuation of the changes that already were underway. A 45-year-old company, LimPro experienced a transition after TJ Bonnett acquired it in 2015 from second-generation owners. Bolin had joined LimPro in 2014 as a press brake operator, eventually moving into sales and production management. LimPro had 27 employees then, but jobs weren't very well defined, and the right people weren't necessarily in the right seats.
As Bolin assumed more responsibility on his path to becoming president in 2019, he and other leaders went through skills building sessions in leadership, communication, and management. They formalized LimPro's roles and responsibilities, slotting people into different positions. Then, the company identified its core values: top-level customer service, positive attitudes, accountability to the numbers, and contagious teamwork — plus the informal value to celebrate, Bolin says. Some staff didn't buy into those values or had bad attitudes that threatened morale. They were moved along.
LimPro kept getting better at its work and growing revenue, from $3 million when Bolin arrived to $5.5 million today, but with five fewer employees. With an understanding that LimPro needs to work smarter, Bolin and team knew they needed to improve communication among the staff and train the company's future leaders.
Bolin got connected to Enterprise Minnesota previously through fellow leaders at Bonnett Partners, who praised their experiences with its peer councils. Bolin joined and benefited from his peer council's networking, mentoring, and idea sharing. When a fellow Bonnett Partners executive suggested that they send staff from the three sister companies for leadership development, Bolin was all in.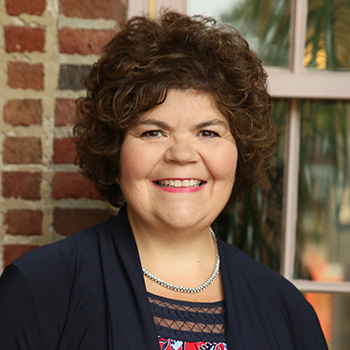 Michele Neale, a business growth consultant who specializes in leadership and talent development, led the Leadership Essentials program for 12 employees. She was tasked with helping younger staff develop the skills and confidence to begin more actively leading at their locations. Meeting for four hours at a time during six sessions, Neale delved into employee engagement, effective communication, employee coaching, change leadership, and accountability.
"Some of the people were pretty new to the work environment, so we were looking to build their confidence in knowing what to do and how to approach people," Neale says. "They were learning how to get things done through people and feel okay being able to lead them, especially when the people they are leading are older than them. Some people came in feeling that an older team member has seniority and expertise, so how could they be that person's leader? We built up their skills in coaching and giving feedback to help people with their performance and improve their efficiency."
A key aspect of Leadership Essentials is engaging with Tracom's Social Styles assessment. Participants do a self-assessment, while five to eight co-workers rate them in measures like communication styles and versatility, such as listening and accepting criticism. They receive a report that details their style — driving, expressive, amiable, or analytical. It includes detailed information about individuals' strengths and weaknesses, as well as how they affect the person and others around them.
"We spend two sessions on communication styles and effective communication models," Neale says. "I saw all of them make a shift, increasing their self-awareness and awareness of others and better communicating to get successful interpersonal interactions. They better understand the four styles of communication, what their style is, and how they can adapt to others."
Participants learn the traits of the different Social Styles and how they play out in the workforce. "We talk about what happens when we get opposites in a room together, and that it can cause a bit more conflict. Or if the team is more alike than different, it can cause teams not to elevate to the level you need them to," Neale says. "You need all four styles, and you really need to know how to adapt to one another to be most effective."
Learning into action
For Eddy Hinsch, a welder who has been with LimPro for seven years, learning more about his personality traits and Social Style as well as his co-workers' has given him a better understanding of why people act or respond in certain ways. Post-training, Hinsch makes a point of having casual conversations with co-workers to build rapport, and he takes more time to sit down with people to go over a project and ask questions.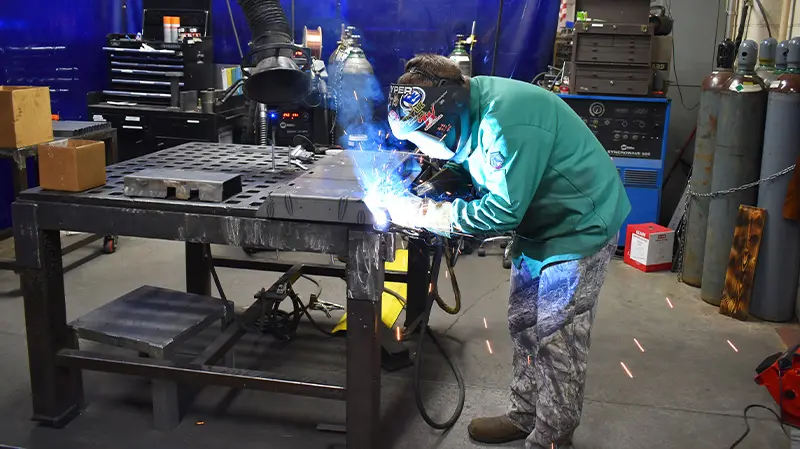 "Before, people kept to themselves. A big part is keeping communication open and working together as a team — whatever we can do to make things better and run smoother," Hinsch says. "I personally think that having people communicate more boosts morale. It shows people you are interested in what they've got going on."
After each session, Neale asks participants to make an action plan with one thing to work on before the next meeting in two weeks. It helps people think about how to activate their new insights at work and start making behavioral changes. An action to work on might be stopping and asking more questions versus telling people what to do. "We talk about what they experienced, what went well, what was challenging, and what they would do differently," Neale says.
Kari Rusing, an Enterprise Minnesota business development consultant, joined the sessions and observed some of the participants' transformations. The group evolved from being strangers and a bit withdrawn to openly sharing situations at work and deconstructing them. "Everyone is really standoffish in the first session — they don't know each other," she says. "This ended up being an unusually close group."
Fabricator Chris Morris brought 15 years of heavy metal manufacturing experience to LimPro when he joined the company about a year ago. In his career, he hadn't been given many opportunities to gain leadership training or experience. So, he was pleased when Bolin offered him the chance to participate in Leadership Essentials.
Morris says he learned many new skills, such as how to have coaching conversations, provide reviews, and communicate with people with various Social Styles. Previously, if Morris knew he needed to have a difficult conversation with someone, he would spend a lot of time overthinking what to say and have trouble responding on the fly to someone's comments.
"Now I have some of the tools to implement leadership practices, and I have the confidence I need to go and have a hard conversation with someone," Morris says. "I have the tools to frame the conversation and be able to respond when someone has a remark or clarifying questions. It makes it much less overwhelming for me."
After the sessions ended, Bolin could see a clear impact on most of the participants. "They came back super fired up and ready to go every day. You could see the attitude shift — they felt empowered and felt like they could make a difference," he says. "It's really rewarding for a manager to see employees get that sparkle in their eye again."
Investing in people
The timing was right for LimPro to embark on this employee leadership coaching. Bolin recognized that the company must help staff build skills to guide others now, prior to them stepping into leadership roles.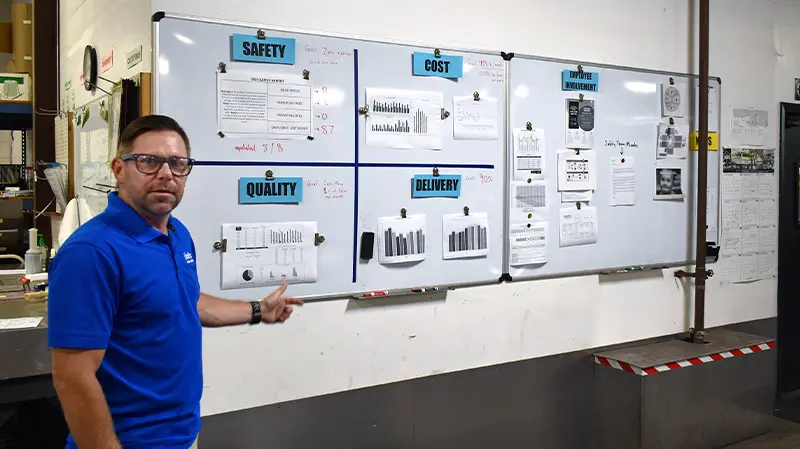 Minnesota's labor shortage in the next decade makes it critical for employers to invest in their current workers, Rusing says. On top of adding new skills to manufacturers' existing talent pool, offering Leadership Essentials also establishes a culture of continuous people improvement.
"People are a long-term investment, and when you have good people who work for you, you want them to be happy. When they are happy, they are more engaged, and when they are engaged their goal is to be productive," Rusing says. "As a company, you want to provide the opportunity to have as many great days as possible. If an employee is not happy, they will move on and find a new place to have a great day."
Helping people refine their communication style so that they can bridge generational gaps is an important way for companies to ease transitions from one cohort of leaders to another. The coaching "helps a ton with self-awareness and communication. When one person reaches across the aisle, it breaks down barriers, and then it becomes a little easier to work together and communicate," Rusing says.
"The generation gap gets bridged because people begin to look at themselves introspectively as a communicator. They're more naturally self-aware of who they are and how they communicate, and then they begin to look at the others around them and naturally begin to look at things differently."
This was the case with co-workers Krasaway and Mike Babb. The department lead at LimPro, Babb has been working as a press brake operator his whole career. He noticed a big difference after the younger worker completed Leadership Essentials. They've been able to recognize each other's expertise — Babb's on the traditional brake and Krasaway's on the computerized one — and learn from each other. Now Krasaway is more willing to tap into Babb's experience, and Babb is more open to Krasaway's questions and ideas.
"He really mellowed out after the leadership sessions. He wants to work and he wants to learn. I think he realized he doesn't know everything," Babb says. "If we have a problem, we work together to figure it out. He's willing to work with me and learn. I think he will be a good leader down the road."
Babb is approaching retirement in the next few years, and he wants to pass on the knowledge he's gained during his decades in manufacturing. After Krasaway went through Leadership Essentials, Babb noticed he is more eager to take advantage of Babb's expertise. This shift will set Krasaway and LimPro up for a strong future. "I think the new guys will be able to lead this company in a good direction," Babb says. "Eventually he will take my spot and someone will take his, and I hope everything will be set up for him so he doesn't have to struggle."
It's not uncommon for people who have been around the shop for years to feel that younger employees are coming for their jobs, Bolin says. He often tells them that the company is not trying to push them out. In the case of Babb and Krasaway, he emphasized that Krasaway was identified as an emerging leader and did training to prepare him for the future, Bolin says.
"Everyone in the organization needs someone who can cover for them if they are gone and fill their shoes when they want to retire," Bolin says. "It's their legacy to pass on their acquired skills so that the next generation can take the company and make it bigger and better."
With Enterprise Minnesota's guidance and improved communication among employees, Hinsch sees LimPro and his future moving in a positive direction. "It made us feel good that company leadership sees us as the future of LimPro. We have 80% of the shop who's going to retire in the next seven years," he says.
"When some of the older guys leave, we will have to take on those leadership roles. We want to see the company grow, and for a company to grow you need to have good leaders.
We are building a team that fits our values."
Return to the Fall 2023 issue of Enterprise Minnesota® magazine.