Tucked away on a dead-end street called Autumn Lane that overlooks the U.S. Highway 169 traffic hissing through Bovey, Minn., is MNSTAR — a quietly emerging force in the wire harness industry.
Wiring harnesses go into a multitude of products and speed up the manufacturing process for MNSTAR's diverse and growing pool of clients, from players in the marine, emergency response, energy and construction industries to agriculture, road maintenance, material-handling and truck equipment and accessory markets. Tammy Wersal, the company's chief operating officer, says the company prides itself on the quality and reliability of its products, with each harness individually tested before shipping.
In August 2020, George Klus of Highland Holdings LLC acquired the business, drawn to the then-27-year-old company by its diverse client base and solid reputation, even as the COVID-19 pandemic roiled the economy.
"I worked out a deal with the creditors and the other folks who were involved with the deal and really have never looked back. I have enjoyed the wire harness business immensely," he says.
Klus says his enthusiasm for the industry is so great that he expects to close on a second wire harness manufacturer in the third quarter of this year: Precision Manufacturing Co. Inc. of Dayton, Ohio.
Wersal says MNSTAR initially was overstaffed and had to slim down post acquisition. But since then, the company has grown steadily. The business now has 47 people on its payroll, and Wersal says she hopes to grow to 60 by year's end.
She adds that MNSTAR has benefited from the supply chain issues that disrupted wire harness deliveries from China and elsewhere, bringing offshored business back to the U.S. domestic market.
"We picked up a lot of new customers and a lot of new business, and our prototype and engineering department was busy beyond belief," Wersal says.
MNSTAR senior vice president of sales Jim Johnson says price has been and continues to be a big consideration for customers, but other factors have come to play a bigger role.
"What's overriding price right now is delivery. If you can't make your deliveries, it doesn't matter what you paid for the product. If you can't get it out the door, you're not making money," he says, noting that even the price advantage of foreign product has eroded, considering heightened international shipping costs.
Of course, MNSTAR has faced its own supply chain challenges.
As the company picked up new business, it ramped up orders for materials, and Wersal says some suppliers were alarmed by the surge in orders, suspecting MNSTAR of "panic buying" and occasionally limiting deliveries to the company until they could verify the orders were driven by actual increased production and sales, not a desire to stockpile.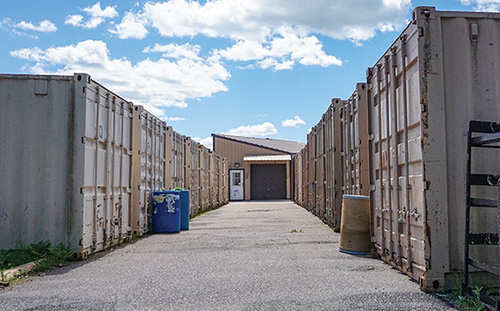 Part costs skyrocketed, too. Wersal says a connector that would have cost $1 in pre-pandemic times now sells for around $22, and a stainless-steel panel box went from $150 to $409.
The harnesses MNSTAR produces range in size from inches to 24 feet long or longer and in complexity from a few wires to as many as 500+.
The company also makes power distribution panel boxes.
MNSTAR's typical six- to eight-week lead times for many products have been stretched to eight to 10 weeks during the pandemic.
"It was challenging, and we had to do one temporary layoff last summer because of a supply chain issue. But as products started coming back, we were calling our employees back," Wersal says.
MNSTAR doubled its sales from 2020 to 2021 and expects to double its revenue again this year.
Although MNSTAR certainly isn't hurting for business, the company is taking steps to expand its market, as it pursues ISO certification. The company sought but did not achieve the same qualification under previous ownership. This time, however, Klus says he has no doubt MNSTAR's management team and staff will successfully complete the effort.
Jim Schottmuller, a business development consultant for Enterprise Minnesota, says businesses often benefit from working with an experienced ISO partner to maintain focus, speed, and achieve meaningful results.
As of June, Wersal says MNSTAR was about 80% of the way toward earning ISO 9001:2015 certification.
However, she says there have been a couple of unexpected bumps in the road that have delayed the process, including a May outbreak of COVID-19 that temporarily took down 47% of MNSTAR's workforce.
Through it all, Wersel says Enterprise Minnesota has provided useful support, paying biweekly visits, except during the May outbreak.
According to Johnson, "Obviously, first and foremost, our job is to sell product and get it out the door. That does take precedence, but we do recognize that ISO is a necessary component to additional long-term success. So, while we're very concentrated on doing our immediate jobs, this is something else that we need to do to move to the next step."
Keith Gadacz, an Enterprise Minnesota business growth consultant, has been working closely with MNSTAR since January and says he believes the ISO certification will help the company, particularly in its dealings with larger original equipment manufacturers who often view the qualification as a crucial credential for its suppliers.
Johnson agrees that the ISO certification should expand the company's markets because sometimes it's a requisite credential. "So, that obstacle should be removed," he says.
But Johnson predicts the ISO certification will also help the company up its performance.
"Getting ISO-certified should give us a better framework to guide our operations. It will assist us in making much faster and better decisions, which will support our overall growth," he says. Gadacz says the commitment of MNSTAR's new management team is evident. "Tammy and Jim are both dedicated to making sure they get there."
"They're putting their heads down and doing a good job, following through on the effort and the homework, and they're committed to getting this completed during Q3 of this year," Gadacz says.
Meanwhile, strapped for space inside its existing 24,000-square-foot plant and already anticipating increased production demands, the business is planning for an additional 30,000-square-foot facility. Until the project moves ahead, some of MNSTAR's inventory has temporarily spilled into about a dozen steel shipping containers located behind its manufacturing plant.
Wersal says MNSTAR had hoped to break ground on a new facility this summer, but that will require the company to connect to city water and sewer systems. The existing plant relies on an independent well and septic system, deemed acceptable due to a grandfather exception. The new plant, however, will need city utilities to meet updated code and fire-suppression requirements.
She says MNSTAR is working with the city of Coleraine, IRRR and DEED on grants, funding and logistics to bring that necessary infrastructure on site, likely pushing back the project start date to the spring of 2023.
Despite site challenges, Klus says he has no desire to uproot the enterprise and run the risk of losing valuable employees.
"Those are the folks who really built this company. They're the ones who have made up our workforce. They delivered the quality. They helped build the brand. So, companies like that belong in their communities," he says.
"I really believe that the future for MNSTAR is right here in the Coleraine/Grand Rapids area, and it always will be," Klus says. "We've got some very dedicated people who have been there for a long time. They've seen some ups and downs, and their loyalty means a heck of a lot to me."
Wersal says some of MNSTAR's workers have been on the job for 20-plus years.

"They like what they do. They're very passionate about what they do, and they take great pride in their work," she says.
"We have a small-town atmosphere. Everybody's like family here," Wersal says.
To recognize and hold onto valued employees, she says MNSTAR has increased wages by 33 to 37% since Highland Holdings acquired the business and has also offered more generous benefits.
MNSTAR often works around employee scheduling challenges and even has been known to provide impromptu daycare services when needed.
While MNSTAR has taken significant steps to speed up production in the past couple of years by investing in new machines, Wersal says the business continues to rely on its talented staff.
"Because we are a custom wire harness manufacturing plant, there are a lot of things we cannot automate. We're not  cookie cutter, where we're making the exact same harness all day long, 10,000 units per day. That's not us," Wersal says.
"We have customers who come to us with their drawings, their schematics and say: This is what they need. Every product is designed and manufactured specifically for that particular customer," she says.
MNSTAR also lends its engineering expertise to clients.
"A lot of our customers have a vision, but they don't have an engineering team, or they don't have a design. That's when our design team, our engineers, will go on site, they will take measurements, they work with the customer on what their vision is and what their needs are, then they come up with solutions and a design," Wersal says, pointing to some harnesses her team had recently designed for Minnesota Department of Natural Resources (DNR) watercraft.
Gadacz refers to MNSTAR as "a go-to solution provider for their customers."
Klus has no illusions of an easy road ahead.
"As we head toward a recession, which I think is coming, we know that things will probably slow down some. But I think that MNSTAR is diverse enough and working with different types of industries that we will be fine," he says.
"Right now, I don't see us slowing down. I'm sure it may happen in the future, but right now things are very strong for us, and we will continue to move forward with the opportunities that continue to come our way."
…
Featured story in the Fall 2022 issue of Enterprise Minnesota magazine.