If you've driven or ridden a snowmobile or ATV, if you've taken your kids to a playground, even if you've eaten fried food at a restaurant, there's a chance you've benefited from something machined at Machinewell, Inc., in Grygla, Minn.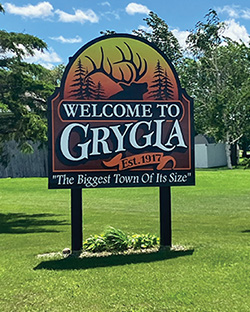 Machinewell, a job shop in the northwest corner of Minnesota, has evolved from a one-man repair shop for agricultural equipment to a company with a strong reputation for producing quality parts for about 80 customers across the U.S. The company specializes in machining, welding, and fabrication of a variety of components, including fixtures, jigs, and various specialized parts. Machinewell produces and ships some 20,000 parts per week that end up in everything from recreational vehicles and restaurant equipment, agricultural and government vehicles, to playground equipment and fire hydrants.
The company has built a solid reputation on its problem-solving, craftsmanship, and attention to detail. Machinewell's research and development department also creates and tests prototypes and designs specialized machines, tools, and parts.
From repair shop to production facility
Machinewell was started as a repair shop in 1976 by Terry Wells. Wells had attended Central Lakes College in Staples and repaired agricultural and other machinery. He managed the shop by himself at first and eventually added a secretary. The business was bought out by Ken Kreuter, a friend of Wells, who founded the Kreuter Manufacturing Company, now KMC, based in Indiana.
After the buyout, the shop expanded and started taking on projects for Marvin Windows. Machinewell grew as other clients were added — Polaris, Arctic Cat, and General Dynamics (government contracts) among them.
In 1979, Donnie Wikert started working at Machinewell part-time after school. After graduating from high school, he studied machining at Alexandria Technical and Community College and eventually returned to Machinewell, where he worked for 37 years, rising from laborer to machinist and company vice president before retiring in 2021. Wikert's career path set a pattern that has become a factor of Machinewell's success: Get a taste of a job in high school, leave Grygla, go to school, acquire some skills, and eventually return — in Wikert's case — to run the company.

Ron Palm, Wikert's co-VP, joined Machinewell in 1987. The two of them led the company together and became part-owners in October 1996. "We never intended for Machinewell to become this large," Palm told the Grygla Eagle in April 2021. Palm and Wikert grew the company to a peak in 2005, when Machinewell employed 120 workers and hit its highest production up to that time. Both VPs retired in 2021 and handed the reins to today's three VP team of Eric Dougherty, Bryan Dougherty, and Tonia Haack, who report to company president Wayne Kehler.
Community support
Over the years, Machinewell's campus expanded incrementally to keep up with the company's growth. In 1989, when Machinewell employed 28 people, the company considered re-locating to Thief River Falls. But the community raised money to help finance a larger building for Machinewell to stay local. In the fall, a 50'x100' addition made way for future expansion. A second addition — 140'x40' — came shortly after for storage. The support of townspeople and farmers to keep the company in town further solidified Machinewell's connection to the community.
In 1995, some of Machinewell's work was done in Oklee — located 43 miles southwest of Grygla. Within a few more years, two additional buildings were purchased, and the main building was again expanded. The Oklee facility closed in 2009, and all production is now done in Machinewell's 30,000 square feet of workspace in Grygla, including work for a variety of northwest-corner manufacturers like Erskine Attachments, Central Boiler, TRF Forsbergs, and Northern Crankshaft. Polaris is still a top five client, with Machinewell producing chassis components, such as weldments and numerous machined components and doing some R&D for them.
Leadership
Machinewell's new leadership team has made good strides in just over a year of their stepping up to the plate. The three vice presidents have a combined total of 53 years with the company.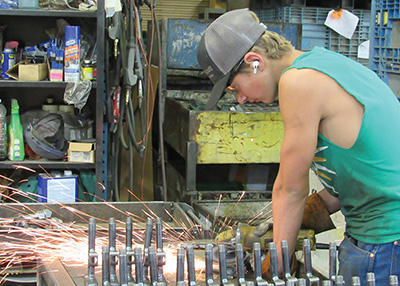 Eric Dougherty, VP of sales/R&D, and his brother Bryan Dougherty, VP of sales/engineering, both followed similar pathways as Wikert's. Eric grew up in Grygla and worked at Machinewell part-time while in high school, went to Central Lakes College in Staples for machining, worked at another company for two years, returned to Machinewell, and has been with the company for 23 years. He worked with set-ups in production, gained R&D experience, built fixtures, and advanced to a lead position before moving into the VP role.
Bryan Dougherty also went to Staples for machining and then worked with precision CNC turning in a low-production machine shop in Monticello for 4-5 years. "Big city life was not for me," Bryan says, so he moved back to Grygla and ran the milling CNC department at Machinewell. He took over the in-house tooling department, filled in with engineering, and handed over the CNC milling. When Palm and Wikert retired, Bryan moved into the VP role and promoted other people into engineering projects, which he continues to oversee.
Tonia Haack grew up in Morris, Minn., earned a finance degree at St. Cloud State University and "married into the area." She and her husband returned to Grygla in 2009, and she started with Machinewell in 2010, working with accounting and payroll and then customer service. The company has grown enough for her role as VP of finance to warrant an accounting assistant.
Challenges
After production peaked in 2005, output remained steady, and, with an "essential" designation, continued and actually rose through the pandemic — by 15% in 2020 and another 15% in 2021. The company's current production of 20,000 parts per week surpassed its 2005 peak, with a staff of about half of what it was 17 years ago.
Today Machinewell runs two shifts per day, and their 65 employees work 10-hour shifts, Monday through Thursday. "There's no real slow time," says Eric. "No layoffs in the winter; two shifts, year-round."
Machinewell uses automation to improve productivity, but keenly values its skilled workers. In Grygla, a town of under 200 people with a land area of just 0.57 sq. miles within its formal city boundaries, Machinewell recruits locally and "grows its own" workers. With about 12 high school graduates per year in Grygla, recruiting starts there. Students are invited in to find out about the possibilities at Machinewell: Opportunities range from CNC programmers to laborers, welders to assembly line workers, and fork-lift drivers to office staff. Machinewell also presents at other area schools, goes to job fairs, and recruits at colleges.
Investing in training and education
Early on, with the help of Minnesota Job Skills Partnership (MJSP) grants, Machinewell invested in training and educating workers. For the past several years, with the help of Dual Training & Automation Training grants through the State of Minnesota, the company has paid a majority of the tuition (75%) for students pursuing certifications and Associate of Applied Science (AAS) degrees in machining and related manufacturing fields, paired with a two-year commitment to Machinewell after training. Machinewell also helps facilitate campus tours that area high school kids are interested in. Central Lakes College in Staples, North Dakota State College of Science in Wahpeton, and Alexandria Technical & Community College have been key partners over the past several years.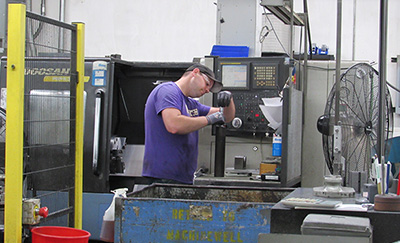 "We have a good crew," Eric says of the company's employees. This summer, two high school students are following the paths of some of their key Machinewell predecessors: Working after school and/or during the summers at Machinewell while pursuing certifications or degrees that will prepare them for highly skilled jobs. Both have already earned a year's worth of credits at Staples.
"Most who come, stay," Bryan says. "We recruit mainly from the area because there is a connection to northern Minnesota or to the Grygla community." Most employees live in or near the area or commute from within a 40- to 45-mile radius. Currently, three employees have been with Machinewell for over 10 years; three more for at least 15 years; and 11 employees have been with the company for 20 years or more.
There are always jobs for students while they're still in high school. "It helps to have mechanical skills, some job experience, or an assembly line background," Eric says. An employee must be 18 to operate most of the machinery, but jobs in assembly, shipping, painting, or general clean-up are always available for 16 year olds and up.
Automation
Automated machines do most of the repetitive tasks that don't interest today's young people, Bryan says, but learning to operate computerized machines is attractive to young workers.
"We just stepped into the field [of Swiss machines]," Bryan says. "We put in one machine the first of the year and the second one just recently. They run, lights out, all weekend long, with no operators — all contained in one piece of equipment." While overtime used to be a big thing, workers now enjoy their three-day weekends while robots keep producing.
Machinewell's Swiss-style CNC turning centers have the capability of loading a 12' raw stock bar into a bar feeder, which in turn feeds the CNC. These machines utilize a second spindle that allows it to transfer the part internally and eject the finished part out the front of the second spindle into a parts catcher or out the back side of the second spindle into a bin.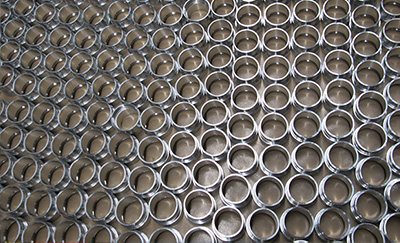 "Kids today like computers," Bryan says. Today's skilled workers need to be able to run smart, and the need for well-trained workers and robots will grow as new clients come aboard and production grows. In addition to Polaris, other top clients include Landscape Structures, which makes playground equipment, Life Fitness (fitness equipment), EPI Performance Parts, GBoost Technology, Alinabal, Dee Electronics, Bedford Industries, Aftermarket Power Sports, Erlanson Performance, and Restaurant Technologies (RTI). Parts from Machinewell are made for and shipped to companies all across the U.S., some of which market their products internationally.
With 46 years of experience, a reputation for high quality work, and better-than-average turn-around times on projects, Machinewell's machine shops, welding shop, and R&D department continue to develop, design, test, and produce pieces for an ever-growing variety of clients with unique needs.
Machinewell has managed to meet the challenges created by their continued growth with no signs of slowing down. In the early spring of this year, the company started working toward ISO certification, which will open up even more possibilities for big agriculture companies like Case and John Deere, which require ISO certification in order to quote prices.
The company was functioning well under Wikert and Palm, but Eric says the new leadership team has moved forward with a few things the previous team had held off on.
"We had a good base," Tonia says, of the organizational structure, "but the ISO process has helped us to fine-tune things."
Bryan concurs: "Sometimes something so small can change things for the better."
"We're ISO-driven now," Eric adds. "There were some ideas we had before, but now it's okay [to implement changes]." He says there has been "good buy-in" from the workers, too.
The team completed an internal assessment this summer. "We're moving along fast," Tonia says.
Keith Gadacz, a business growth consultant with Enterprise Minnesota, has been working with the team and is impressed by the progress they've made toward certification. "It's going well, and they're doing a good job," Gadacz says, and believes the work will be completed by October.
Gadacz credits the three VPs: "The leadership team's strength will be one of the primary foundations of their business."
Eric, Bryan and Tonia also credit their community. "We feel a great deal of responsibility to the community," Eric says, as a primary employer in the area. The VPs have not forgotten the community buy-in and fundraising that kept Machinewell in Grygla several years ago; nor has the community forgotten the importance of Machinewell — not just in employment at the plant, but for other small businesses in the area, too. The Grain Bin restaurant just a block or so from the company's machine shops serves a lot of meals to Machinewell workers on their dinner breaks.
Local trucking company, Saurdiff & Sons, also benefits as one of Machinewell's means of shipping products. Shipping in a remote part of the state poses challenges, but FedEx, UPS, and Miracle Express make daily stops at Machinewell to get products out to customers as fast as possible.
The future looks promising. "The company is very strong — probably the strongest it's ever been," says Bryan. "Machinery is in good shape and has been updated."
And the sense of community that raises new workers, the efforts and support of Machinewell to educate them, and the small-town, northern Minnesota lifestyle that brings them back to the area help Grygla proudly (if not tongue-in-cheek) proclaim their city to be "The Biggest Town of Its Size."
…
Featured story in the Fall 2022 issue of Enterprise Minnesota magazine.