For Brooklyn Park-based Engage Technologies Corporation, working toward an ISO 9001:2015 certification was more about documenting the work that had already been done before the process even began.
Engage is the parent company of four others—Squid Ink, Eastey, American Film & Machinery (AFM) and Cogent Technologies. Their products range from coding and marking systems to heavy-duty shrink-packaging equipment, along with automated case sealing systems and infrared drying systems.
"The ISO certification was simply an extension of our process of continually improving all aspects of our business," says Engage Technologies CEO David Mylrea, who added that the corporation's goal has always been continuous improvement. "In order for us to attract business operations from larger, multi-national companies, and to be able to pass their supply chain audits and their manufacturing capacity requirements, we thought the ISO certificate would be helpful."
The two main forces behind the certification process were Dan Pint, vice president of operations, and Manufacturing Manager Don Palan. Both brought ISO experience from other employers, and had already integrated some of the practices into Engage Technologies when they arrived. In fact, the company's quality management system was based on an ISO system.
"We were a long way down the certification path before we decided to actually get it," Pint says. "It was just a matter of cleaning things up."
Pint, however, hadn't been involved in working toward an ISO certification for 25 years, which is why he turned to Enterprise Minnesota Business Growth Consultant David Ahlquist for help.
"What we try to do is create a process that's tailored to a company's needs and is going to save the company money in the long run and help the business grow," Ahlquist says.
The entire process took about nine months, evenly divided between auditing and running the system to ensure everything was working smoothly.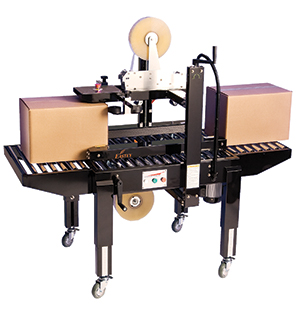 Despite the COVID-19 crisis complicating the end of the certification process by preventing in-person meetings, the final audit was successfully completed virtually.
"Engage Technologies had an employee videotape the facility so that the auditor could see everything that goes on in the facility and ask about orders," Ahlquist says. "We had to get creative about the online meetings and getting all the information together so people could see what we were doing."
But Engage Technologies passed the final audit with "flying colors," continues Ahlquist, and even addressed the minor nonconformities that were found in record time. The company was officially ISO certified in early May.
While Mylrea says that receiving the actual ISO certificate was "wonderful," the company has been behaving as though it was ISO certified ever since it filed its application at the start of the process.
"We've had senior management meetings and had been updating and doing our documents as if we were an ISO certified company for nine months."
Because of this, Mylrea was easily able to identify how the company's processes have already improved.
"The efficiency of operations has improved, our quality has improved, and our entire management system is much better [and] much sounder today than it was when we started the process," he says. "Operationally, I think we were in a really, really good position to start with, but a lot of this ISO certification has made it easier to pitch us as an enterprise to large multinational companies that we would like to attract as customers. It is that seal of approval. That's what we were after."
…
Featured story in the Summer 2020 issue of Enterprise Minnesota magazine.