Enterprise Minnesota is producing its second 2020 State of Manufacturing® survey in September.
If you are a Minnesota manufacturing executive, you are invited to participate in one of our 13 executive focus groups between September 9 through 29. All sessions last one hour and will be conducted via ZOOM. Click here to visit the event page and register.
See the list of available focus group sessions below. Click on the image to view the printable document. (Updated 9/4/20)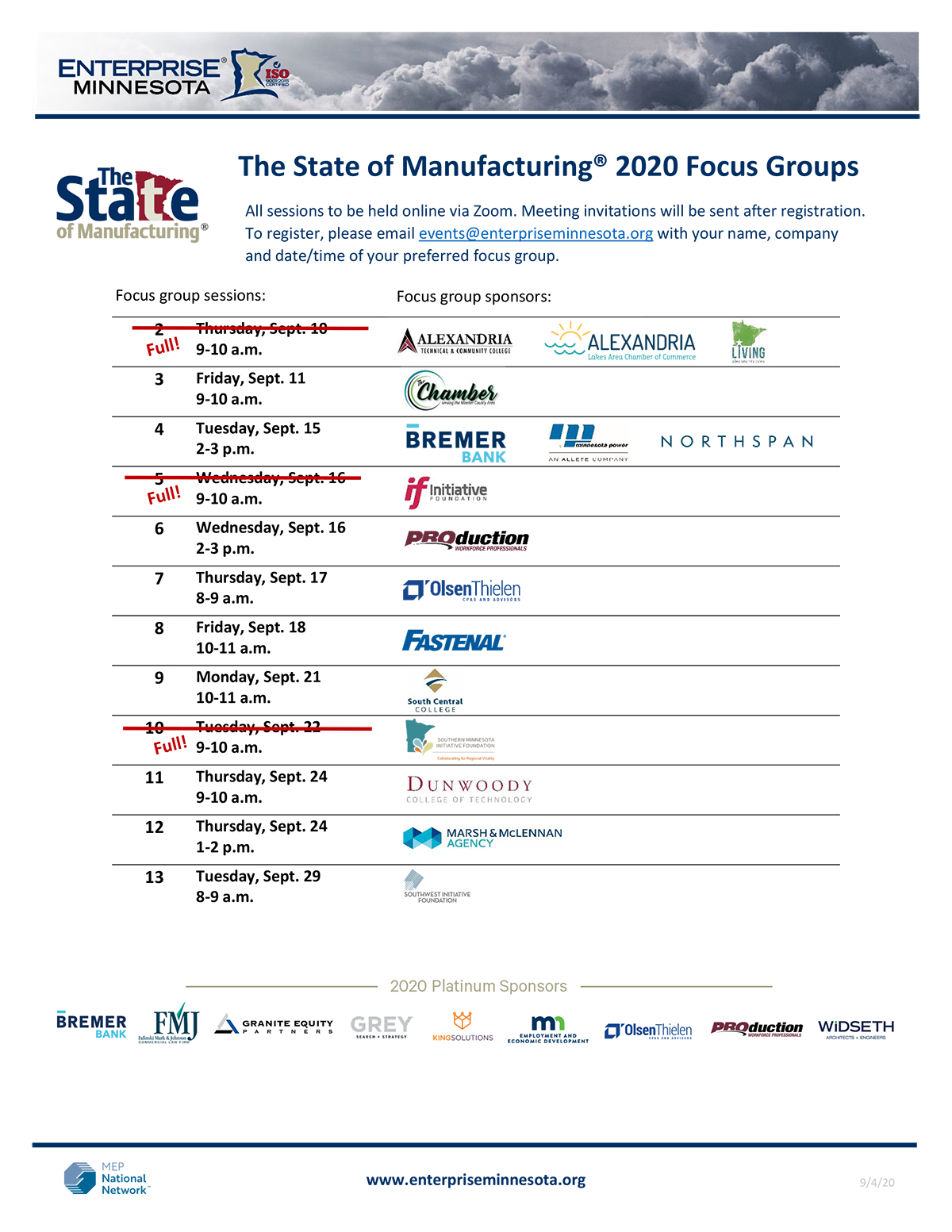 Our survey provides quantitative data, and the focus groups give manufacturers a chance to express their opinions on business challenges during the COVID-19 pandemic, potentially identifying opportunities for the future, and sharing ideas with fellow manufacturing executives about how best to move forward. Focus groups are exclusively for manufacturing executives.
Your comments are completely confidential and you will not be named in the Enterprise Minnesota publications and promotions of the State of Manufacturing, so you may feel free to speak candidly. The ideal size for a focus group is 12 participants, so available sessions will fill quickly – Register today.
For questions or to register, please visit the Focus Group event page to register or you can email us at [email protected] with the date of your choice.
Otherwise, contact your local Enterprise Minnesota business developer for complete details and available focus group sessions. We will be updating this page regularly.
We look forward to seeing you in September!
– – –
Enterprise Minnesota has been helping Minnesota manufacturers grow profitably for over 30 years. We are your trusted manufacturing advisors. For more information, please visit our consulting services page or contact us.